Here we have 7 of the best online business ideas 2021 to get you started. I have more but they will go in another post otherwise it can become too lengthy and boring. Personally, I prefer posts that aren't too long, that get to the point.
A bit of background
The Pandemic caused many problems in people's lives besides the obvious one. People were furloughed here in the UK and maybe something similar in other countries, its possible. Those ones found themselves with a lot of time on their hands because they weren't working.
Then others, lost their jobs, with no way to get another because of continuing restrictions and always the possibility of further lockdowns, which as we know is what happened.
Many big companies went into liquidation. Others moved to internet only selling as it had become so successful thus creating another jobs void.
The 7 BEST Online Business Ideas For 2021
      1. Writer
Writing for others can be well paid once you get established. If you turn out high quality work then you will be in demand for blog content writing. Books is another idea if you are a writer. Become an author by putting your experience in any subject into a digital book. Once you really think about it, there are skills you have learnt from experience, that can help others.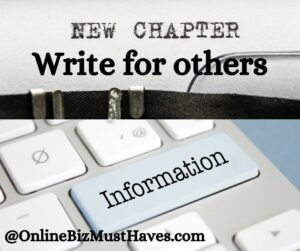 Plus of course there is great demand for fiction. The Pandemic has revived peoples interest in reading, possibly as escapism from being trapped at home for so long.
      2. Infopreneur
Now that sounds good doesn't it and kind of describes itself.
A lot of people are staying at home and are bored. So they have been learning new skills by doing distance learning. so now Universities are using digital courses right now, although there were online universities before now. There are also very big websites like Udemy that have a huge amount of courses available
There are many new businesses now that sell only courses for a variety of subjects. With so many people still at home this is a good business to get into. Even when things become relatively normal there will always be a place for online learning.
       3. Virtual Assistant
You can gain skills by working in offices or with various companies and they can really help others. This job would involve working for others online, essentially taking on clients, to perhaps manage their social media. With creating posts, responding to comments and helping to grow the accounts.
The virtual assistant can also be used for the day to day tasks that take time, are necessary to do but not what the entrepreneur/business owner, wants to be spending their time on. Depending on what you do, this can be quite a lucrative business, especially with so many more people having a business and working from home now.
       4. Websites
This has become a popular business model. First creating the website and then managing it for a client.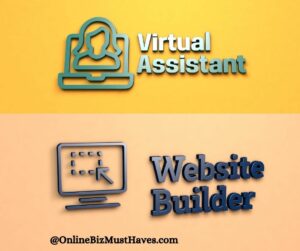 This works very well apparently in a local area where you are more likely to get to know the client and what they need.
If you get a good hosting site, with excellent security and support, this is an ideal framework for such a business. For this you need to do proper research to see what is on offer. It is worth paying more for quality as this is your business and your clients businesses at stake.
I recommend Wealthy Affiliate because it has the three must haves mentioned and has the bonus of a lot of training available if you get stuck on any aspect. You can check it out for  free HERE! no credit card required. Make note of the amount of websites you can host for the same price.
       5. Graphic Designer
Graphic designers are often in demand for creating book covers. Most businesses want original graphics for their websites whatever it about and also for individual blog posts. Why? Put a free graphic onto Pinterest and the same one will have been used over and over again for a variety of different subjects.  When you add a post to Pinterest it will then show you all pins with similar pictures. Hence the need for something original that will stand out.
Common graphic designer duties:
Meeting with clients or art directors to define the scope of a project
Using photo editing software, layout software and digital illustration to create designs
Selecting colors, images and typefaces to convey a company's brand and message
Presenting design concepts to clients or art director
Applying updates to designs based on stakeholder feedback and opinion
Examining final designs to ensure there are no errors before printing or publishing
        6. Blogging
Blogging nowadays conjures up thoughts of the bloggers we hear about the most, that are well known and making lots of money from it. Many people do not consider that they have been doing blogging for years most likely before becoming famous.
There are those that see blogging as easy, trust me, it's not. It takes a lot of time and effort and probably money too if you don't enjoy writing and research. It also takes time to create your graphics. There plenty of free pictures available but you tend to find the same ones on every social media platform when you share your post, as I wrote above on Graphic designer.
So pictures will stand out more if they are original or if you make them original with use of text and parts of other pics.
Blogs can be monetised with Adsense, although too many adverts can slow a website down or you can be affiliated with other companies to make money that way.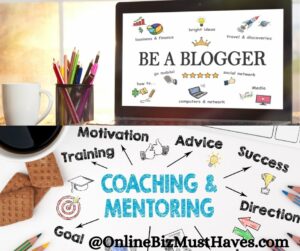 You can start a website and blog via any platform. Some are free for a first website but some will charge, the free ones tend to be quite basic and limiting. Do your research first.  You can start with Blogger which is completely free. My first ever blog was on there, I blogged about the crafts and showcased many from the sites I was on. See it HERE!
    7. Coaching
Coaching is very popular now and can be done in a big variety of niches. It isn't just for the real world.
Types of  coaching:
Personal/Life
Executive
Career
Business
Skills
Performance
Relationship … and so on. Yes, there are apparently more coaches.
So you can see it is a big and very varied field.
Conclusion
What do you think? Do you think these are some of the best or do you have other ideas? These are certainly some of the most common ones.
I must admit there are so many niches in online businesses now as people become more innovative. Whatever you decide to do, you need to make yours a bit different to stand out. It's important to create your own 'voice' with your writing style. That way those visitors that return instantly recognise it as yours.
If you are just starting out in the online business field I wish you much luck.
———————————————-